Product Categories
Contact Us
Baoji Eastsun Titanium Industry Co.,Ltd
Add.: South Of Baoti Road, High-Tech Zone, Baoji, China
Tel: 86-917-2662198
Fax: 86-917-3331336
E-mail:sales@bjdsti.com;
Website: www.tirods.com
Baoji China Titanium Valley Will Become The Future Of The International Titanium Industry Center Frankfurt Promotion And International Cooperation Will Be Held In Germany
May 17, 2017
4500 meters manned submersible Grade5 manned capsule shell and Shenzhou series manned spacecraft, Temple series space laboratory, Chang'e lunar and long march series launch vehicle and the recent test flight C919 large aircraft parts titanium material, by the Baotou Group Research and manufacture; the world's first ball bed modular high-temperature gas-cooled reactor nuclear power plant demonstration project used in the fuel handling and storage system, is Baoji Taihua Magnetoelectromechanical Institute of honor produced ... ... these boost the confidence of China's high-end projects, And technology are related to the titanium, are from the "Baoji China Titanium Valley."

Baoji China Titanium Valley - Germany Frankfurt promotion and international cooperation signed in Frankfurt, Germany successfully held from Germany, Baoji enterprises, associations and representatives of a number of mainstream, industry media, nearly 100 people attended the event. At the meeting, Vice Mayor of Baoji Municipal People's Government Wang Lin, Director of the Bureau of Tourism Bureau of Germany, Germany, Chairman of the Board of Directors of the German Association of Shaanxi Province, Mr. Ma Jincheng, Chairman of the General Administration of Shaanxi Province, Promote the development status and investment projects of Baoji China Titanium Valley.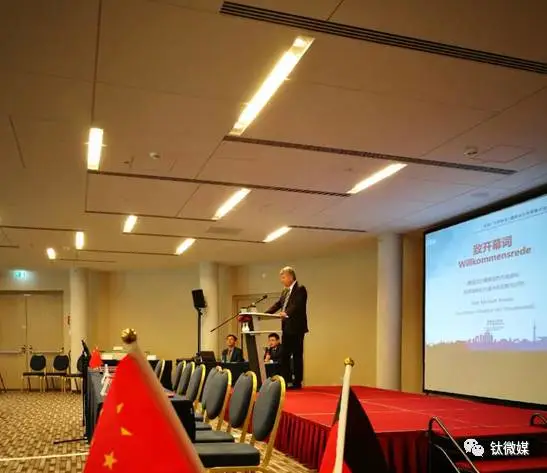 Innovation is the first driving force to lead the development. Hao Jin said that titanium has a small density, specific strength, excellent corrosion resistance, good heat resistance and other characteristics of the top ten. Titanium is widely used in aviation, aerospace, marine, chemical, building materials, medical, sports and other fields, known as "space metal", "marine metal", "wisdom metal" is an important strategy to improve the level of national defense equipment Materials, more and more widely by the community's attention and recognition, which also for the titanium industry innovation and development, transformation and development, accelerate the development of a rare opportunity and huge market demand. The Baoji titanium industry on behalf of China's titanium materials research and development and production of the advanced level, the scale of the industry ranks first in the country, ranking second in the world.
The construction of China Titanium Valley, a global titanium industry center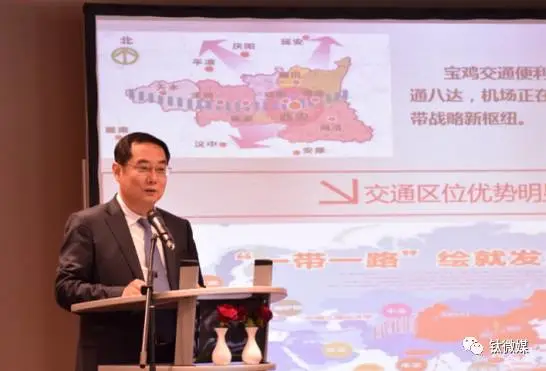 Baoji China Titanium Valley as a national five ministries approved titanium and titanium alloy industry base, is the first batch of national patent navigation development experimental area, the national titanium industry innovation cluster. The existing titanium industry research, production, processing enterprises 503, sales of 146 enterprises, can produce 95 grades, 244 varieties, more than 5,000 kinds of specifications of titanium and titanium alloy profile pipe. The establishment of the Shaanxi Province, titanium and rare metal materials industry alliance, Baoji Titanium Association and titanium materials application innovation incubator center and other industry service organizations, with state-level technology centers, research and development centers 2, post-doctoral workstations 2, academicians workstations 2, Key laboratory 2. The establishment of two guide funds and a number of special funds, the establishment of the Northwest Nonferrous Metals Research Institute Baoji Branch, with the domestic first-class professional talent of 17,000 people. Has established the National Titanium Products Supervision and Inspection Center, China Titanium Trading Center, Shaanxi Province, the new material high-tech venture capital investment fund, around the titanium industry innovation and development, the introduction of rapid manufacturing national engineering research center, laser processing national engineering research center, System engineering technology research center, intelligent manufacturing innovation center, metal surface functional coating preparation and application research center and other seven centers for the transformation and upgrading of titanium industry to provide innovative platform support. Held for two consecutive years, "China Titanium Valley International Titanium Industry Fair and Titanium Valley Forum", and achieved good results. From 2017 onwards, the Baoji city government decided to "Baoji China Titanium International Titanium Industry Fair" as a permanent exhibition, with the China Titanium Zirconium Hafnium Association held every two years, held at the same time, "titanium industry Summit Forum."
In 2016, Baoji titanium and rare metal materials industry to achieve industrial output value of 50 billion yuan, total exports of 83.75 million US dollars. Titanium processing plant production accounts for about 60% of the total production of titanium industry; titanium powder production accounts for 65.7% of the total output of titanium.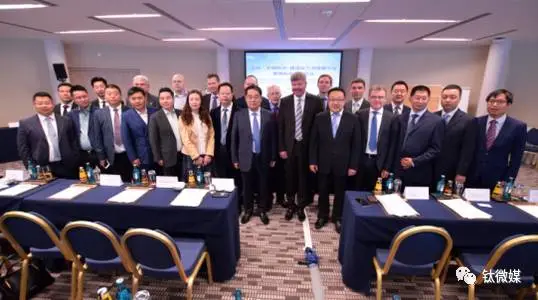 "China Titanium Valley" once again take off
Chinese Academy of Sciences Cao Chunxiao in the Baoji China Titanium International Titanium Industry Fair, pointed out that "Baoji China Titanium Valley as the birthplace of titanium technology, titanium high-end products, the birthplace of improving product quality and high-end products Positive as the development of titanium industry to play a leading role in the application of new materials in China has made contributions.
As the European Titanium show "the main event" - Baoji international cooperation project signing ceremony of concern. Will be signed by the German KUM deep-sea engineering equipment company and Baoji Tuopu Titanium Co., Ltd. cooperation in the deep-sea exploration equipment project, the German Umicore (Umicore AG & Co. KG) and Shaanxi Ruike New Materials Co., Ltd. cooperation in the precious metal catalyst Product line project, the German cool and limited company and Baoji Jincheng Titanium Co., Ltd. cooperation in efficient environmental protection titanium cooler cooperation projects.
Deep sea detection equipment project will rely on the German K.U.M's leading technology, by the Baoji Tuopu company joint venture production of deep-sea monitoring of titanium alloy equipment, the two sides work together to develop the international market, promote the transformation of titanium industry across the development. Precious metal catalyst product line project will achieve the German gifted and Shaanxi Ruike new materials, powerful combination of production to promote the forefront of precious metals homogeneous catalyst, leading the international titanium industry high-end market. Efficient environmental protection titanium cooler cooperation project mainly by the German cool and Baoji giant into titanium industry research and development of efficient environmental titanium cooler, titanium high thermal conductivity finned tube, after the formation of high heat flow density, equipment, refrigeration and replacement rate greatly improved, In the international marine refrigeration and environmental protection to maintain the leading edge. Germany Leo Ge Business Information Co., Ltd., Germany Magnesium Bo limited liability company, Germany Knight's first company, Germany Bill Hart technical consulting firms are also with Baoji High-tech Zone on China-EU non-ferrous metal cooperation, technical personnel and other projects to negotiate signing.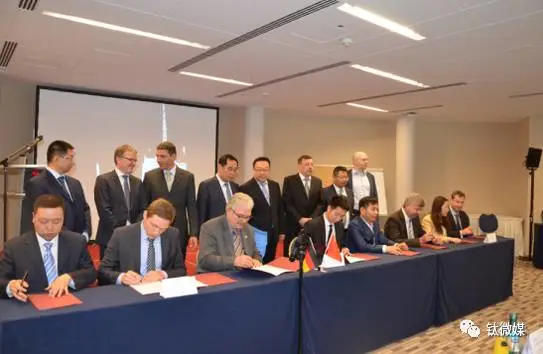 This event is the first time that Baoji China Titanium Valley has entered the international special promotion activities held in Germany. In the subsequent press conference, from the People's Daily Overseas Network German Channel, Phoenix Satellite TV, the European Times, China Daily, Germany Life News, China News Agency Germany Branch, Titanium Information and other media reporters on-site interviews; Baoji people Deputy mayor of the government Wang Lin, Baoji National High-tech Zone Administrative Committee Director Hao Jinsheng, Germany Flanders City Tourism Director Klausian Secretary and the German China Business Daily editor Haitao answered the reporter's question.
After the meeting, business representatives will also enter the German steel giant ThyssenKrupp company study and participate in the International Titanium Association organized by the industry event - 2017 European Titanium Exhibition, in the field and international well-known enterprises to discuss cooperation matters.
Related Products